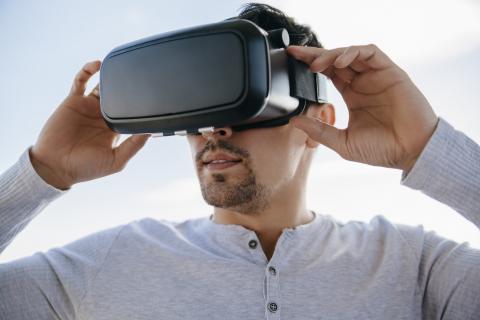 virtual reality,
voice recognition,
VR,
AI,
Artificial Intelligence,
robotics,
Samsung,
bristol,
GWS Robotics, spun out of design and digital marketing company GWS Media, will customise Pepper, created by SoftBank Robotics, so it is suitable for individual companies. David, a Cambridge University graduate who has worked as a computer programmer for nearly two decades, said: "It's a very interesting challenge developing an application for a robot like Pepper that can interact and talk with you."
robotics,
watershed,
bristol,
pepper,
nao,
This archived article by our then staff editor was published in the summer of 2016.
Please note that the invitation to meet Pepper at The Watershed is now out of date.
It's been three months now since we have welcomed our new colleague to GWS Media, a digital marketing and web agency based in Bristol.
robotics,
robots,
business,
bristol,
gws,
digital,
marketing,